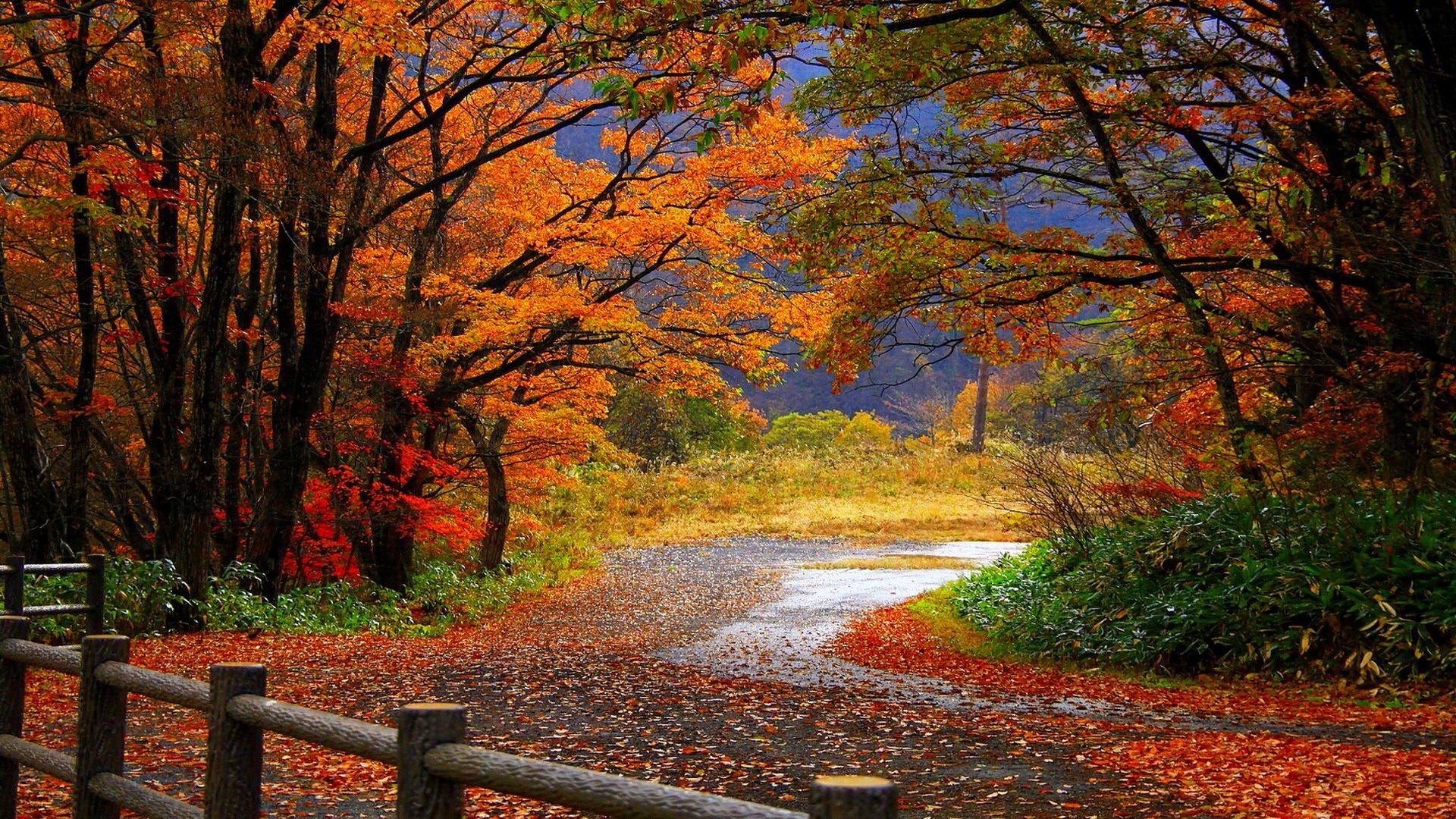 Photo Credit: http://wall.alphacoders.com/big.php?i=235242
Who doesn't love autumn? "Autumn...the year's last, loveliest smile" (William Bryant). I love the sweaters and scarves, the trees bursting with color and the bite in the air, but above all the food. Quintessential fall fair is soup and you can't be truer to the season then with a warm, smooth, earthy butternut squash soup. This recipe is adapted from a
Williams-Sonoma
recipe that I got in a store. I substitute fresh butternut squash for canned. This is so comforting and the salty contrast of the pancetta to the soup is divine.
Butternut Squash Soup
1 Tbs olive oil
5 oz pancetta, finely diced (substitute bacon in a pinch)
1 yellow onion, chopped
1 tsp sugar
1 tsp minced garlic
1 fresh sage sprig
2 1/2 c chicken or vegetable stock
1 whole roasted butternut squash
salt and white pepper to taste
1/4 c heavy cream
Cut a butternut squash in half length wise, put flesh side up on a cookie sheet and drizzle with olive oil. Roast in a 400 degree oven until flesh is tender, about 20 to 40 minutes depending on the size of your squash. When the squash is done, let it cool for a few minutes, then scoop the flesh out and set aside. Discard the skin.
In a stockpot over medium-low heat, warm the olive oil. Add the pancetta and cook, stirring occasionally until, until crisp, 5 to 7 minutes. Using a slotted spoon, transfer the pancetta to a paper towel lined plate.
Add the onion and sugar to the pot. Cook, stirring occasionally, until the onion is tender and translucent and slightly caramelized, 8 to 10 minutes. Add the garlic and sage sprig and cook, stirring, for 1 minute. Add the stock and roasted butternut squash and simmer 10 to 15 minutes, adding more stock if necessary. It should be nice and thick. Remove and discard the sage sprig. Season with salt and pepper. Remove from the heat. Using and immersion blender, puree the soup until smooth. Whisk in the 1/4 cup of cream.
Ladle soup into bowls and garnish with the pancetta. Serve immediately. Serves 6.
Copying my friend Abby, I roasted with onion.